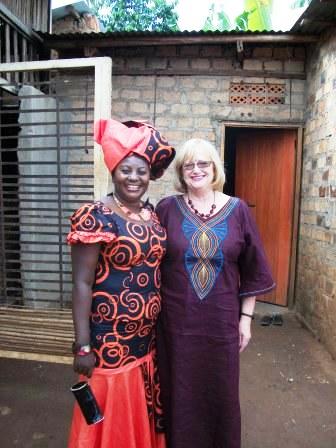 New Hope for Africa (UK) was founded in 2005 after Jean Swain met Annet Kayongo on a trip to Uganda and heard about the work of the New Hope for Africa Community Development Foundation. In 2002 Annet believed God had miraculously cured her from terminal cancer and she returned to her home village of Nantabuliriwa and tell her story. Annet saw there were many poorly dressed and abandoned children around the village and she was unable to ignore the problem. Together with her husband Godfrey they built The Believer's Church and a school to provide an education and accommodation to care for these vulnerable children.
Jean realised the route out of poverty for these young people was through education and on her return to the UK began collecting voluntary donations to contribute towards paying the teacher's salaries. In 2005 New Hope for Africa (UK) came into existence and became a registered charity in 2008 administered by a board of trustees.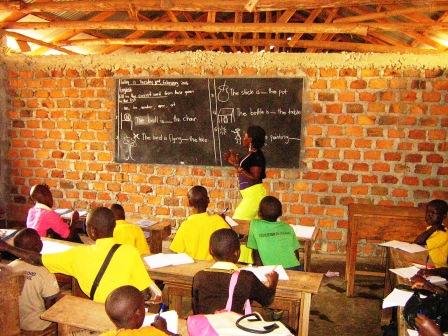 Today the school provides pre-school, primary and secondary education and all the original makeshift classrooms and dormitories have been replaced with buildings of brick and concrete construction. The latest figures from August 2018 showed there were 674 pupils registered to attend school and for 294 pupils the school is also home during term time. The school provides a permanent home for 100 pupils as they have no family members or guardians to go to during school holidays. There are 380 day students who are from the village and surrounding areas.
In addition to the teaching staff there is a team of cooks, security guards and a matron who safeguard the welfare of the pupils. The school is run by a management committee of senior teaching staff and chaired by Godfrey Kayongo.
Sadly Jean Swain died in 2015 but her legacy remains and she was insistent that every penny that is given goes towards this work, no donation is considered too small.
All the expenses and administrative costs of running the charity are met by the trustees who are pictured below. From left to right, Julia Reeves, Maxene Kidman, Steve Lowe, Sue Jarrett and Pat Oldfield.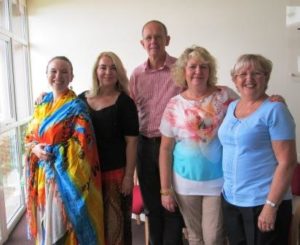 New Hope for Africa (UK) is a UK registered charity 1125726