February 2020
There will be a Ladies Fashion Show and Pop-Up shop at The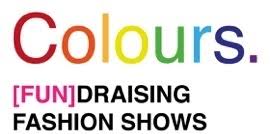 King's Church, 2 Drummond Road, Thornton, Liverpool L23 9YP at 7.00pm Thursday 2nd April. The event is being staged by
Colours(Fun)Draising Fashion Shows and admission is by ticket only,priced at £5. Refreshments will be available on the night.
After the show you will be able to shop for your favourite High Street brands at 50% off or more! There will be a charity raffle and a chance to win a Colours Gift Voucher that can be redeemed on the night.
Tickets are available from the trustees or by contacting us through the website. The money raised for the charity will be taken by the team in May and used to help meet any health, welfare or educational needs that will benefit the children and young people at the school.